I've been running from Castro Station to Twin Peaks almost every morning for a month. I started off at about 25 minutes and 30 seconds from bottom to top. Today on my last day here in San Francisco, I broke below the 20 minutes mark. It's a 2+ mile distance up 800 ft. Pretty proud of myself for making it in 20. Here's a step through of my run using Google StreetView.
The start at Philz Coffee.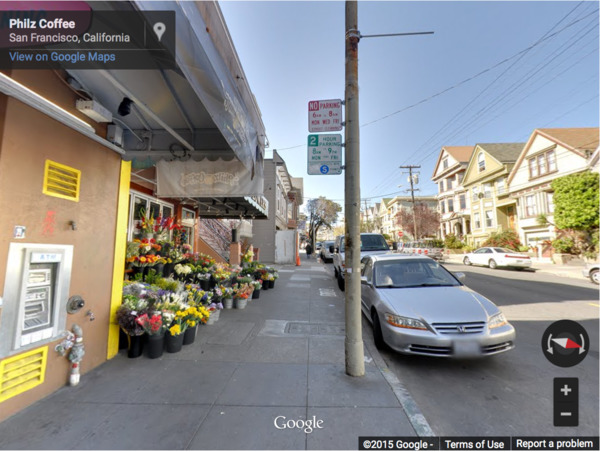 Left turn onto Castro Street.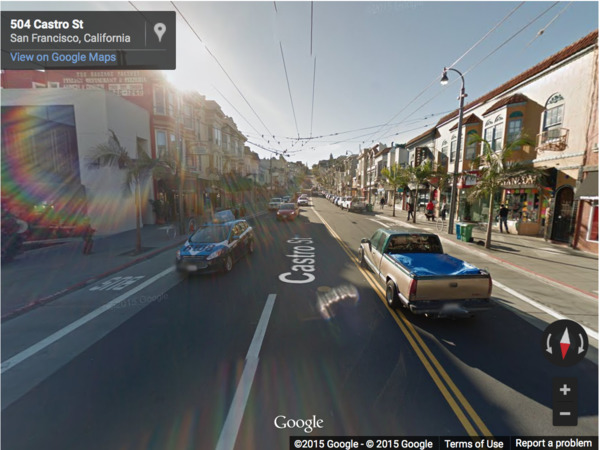 First right onto 19th Street.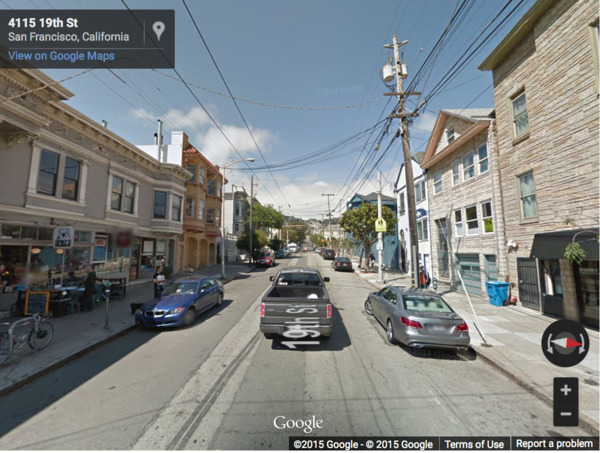 Left onto Diamond St. First hill.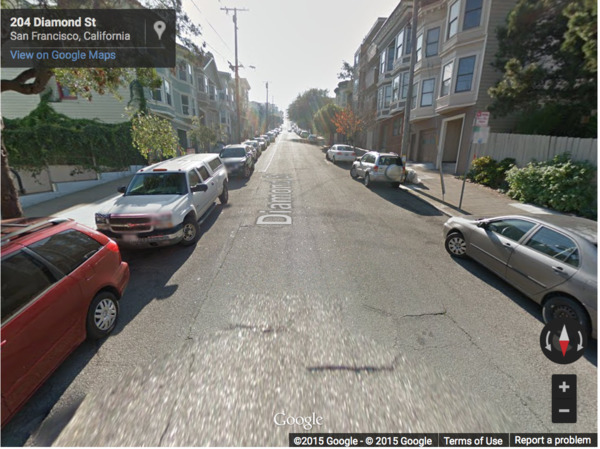 Right onto 20th. More hill.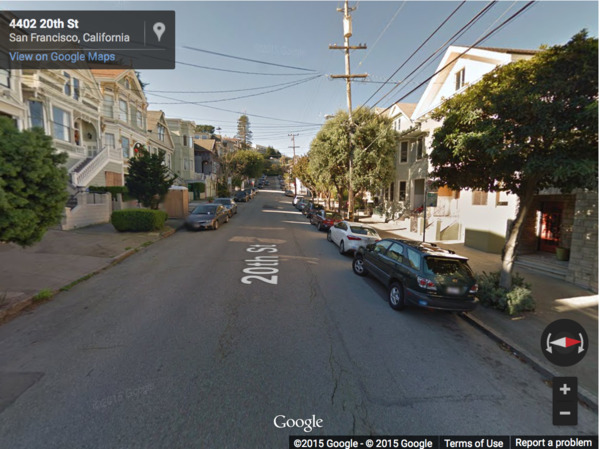 Up these stairs. More to come ...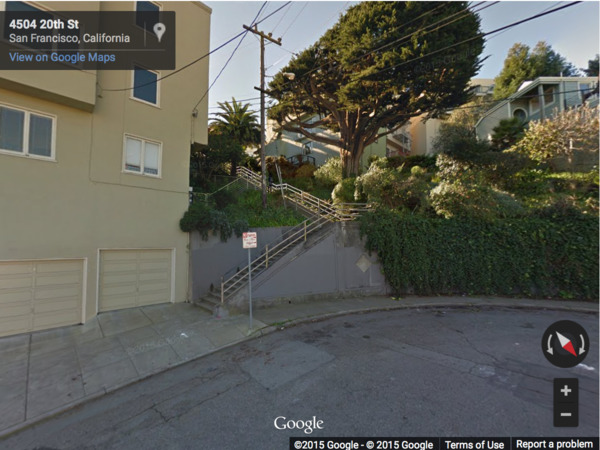 At the top of the stairs, go across the street and up these steps to run along the elevated sidewalk on the right of Douglass St.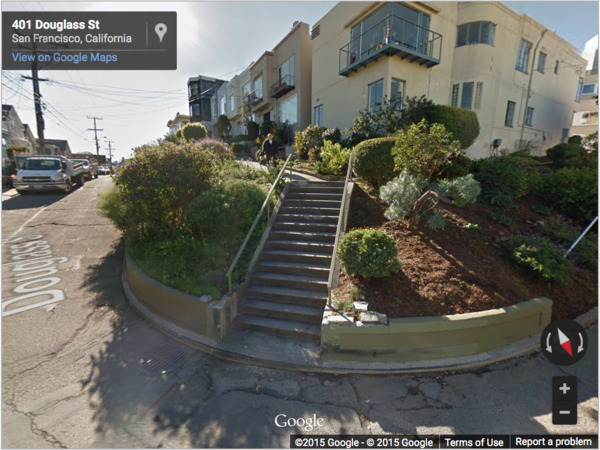 Turn right onto Romain St. This is a steep hill. Go all the way to the end.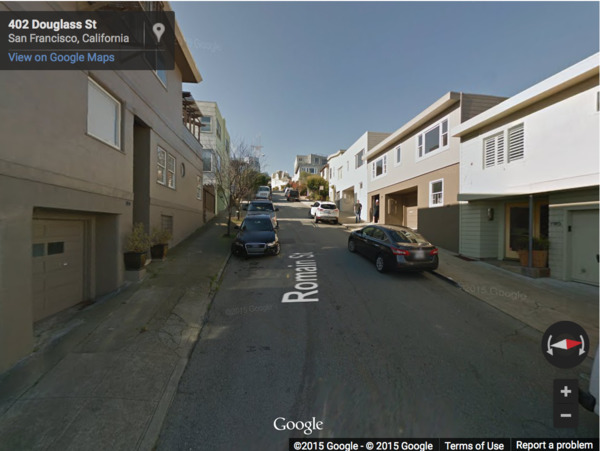 Up this spiral and cross Market St. with the pedestrian bridge. Continue on Romain St. on the other side until the end.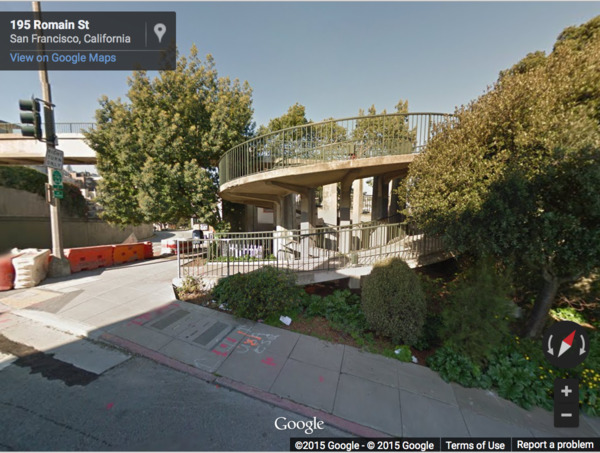 Make a left on Corbett Ave. and follow the curves.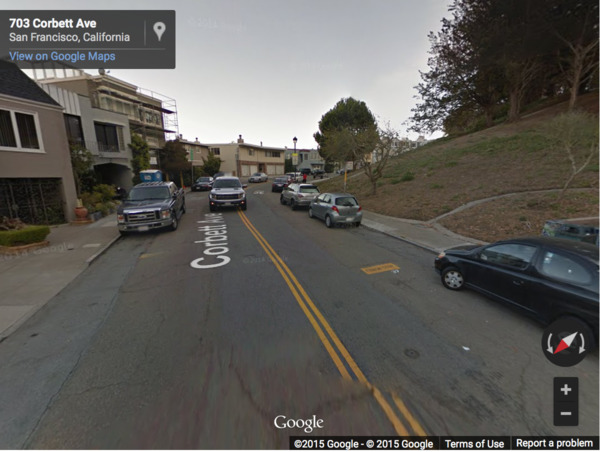 Up Hopkins Ave. on your right, which is the steepest road on this run. I've been told the house at the bottom of Hopkins has had cars rammed into it twice.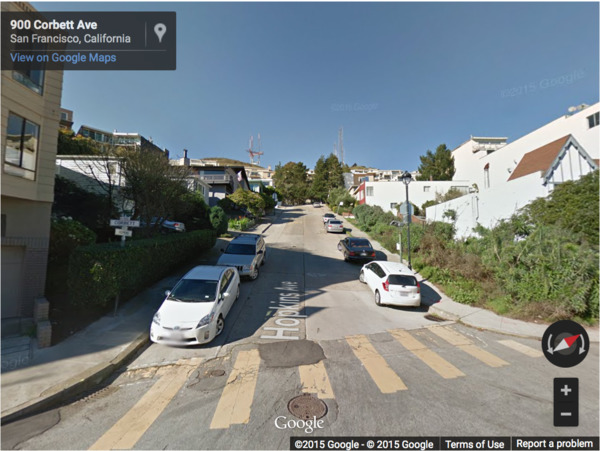 Go left on Burnett Ave.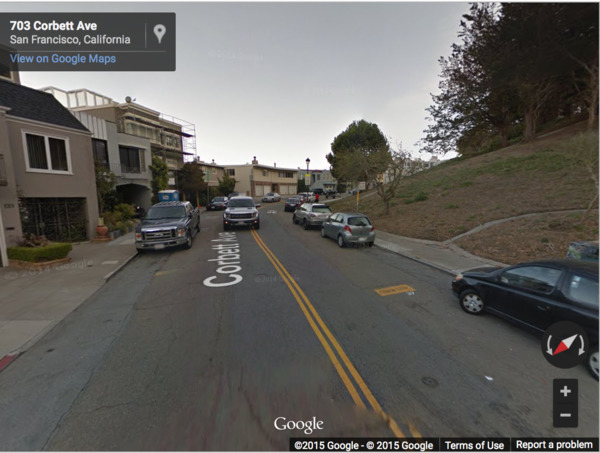 Up these stairs just around the bend on Burnett Ave. It's all stairs from now on ...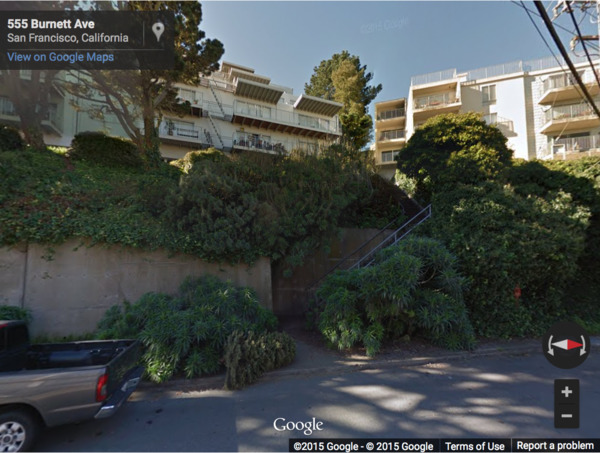 Keep going up, up, and up.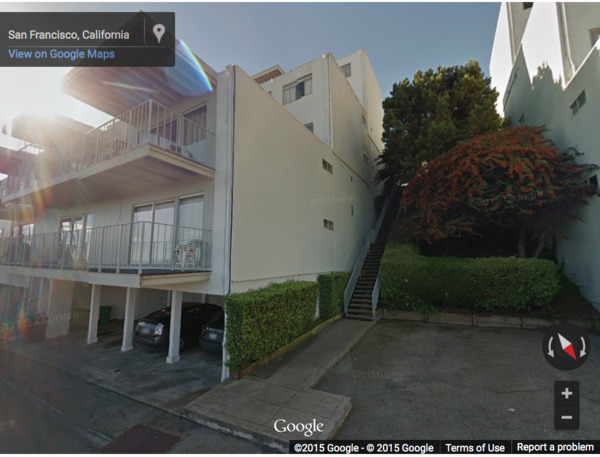 Once you've reached the end to Parkridge Dr., go right follow the left bend up the hill.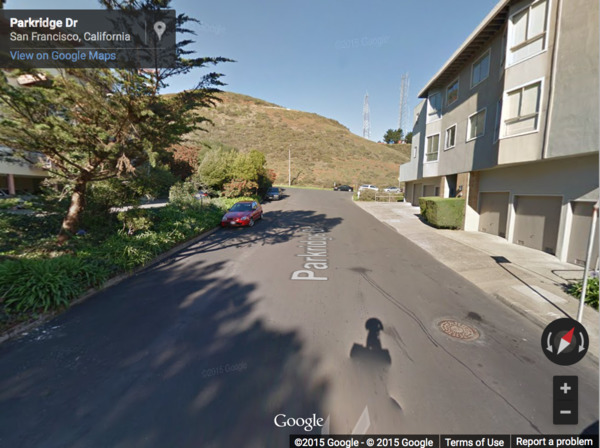 Get on these last set of stairs on your right.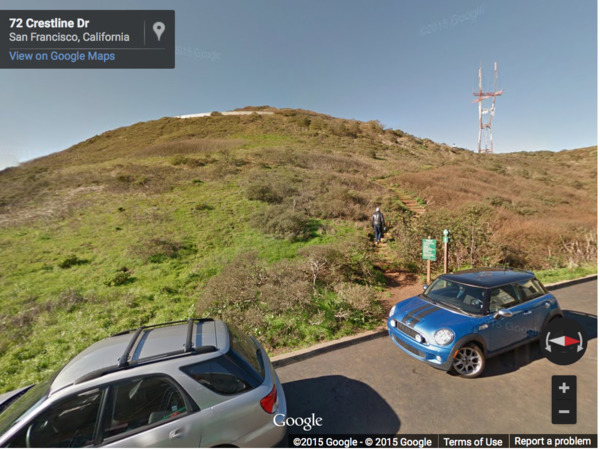 Almost there! Take a right on Twin Peaks Blvd.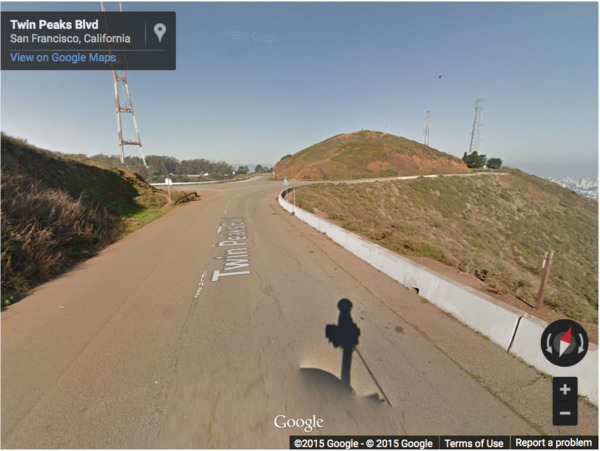 There's a plaque on the ledge there. That's my end of the run marker. Enjoy the view!